If you're looking to buy a Vivo product, maybe now is the right time! #NotSponsored.
We hope your wallets are all ready, cause several brands are preparing the monthly Mega Brand Day Sale which normally offers HUGE DISCOUNTS! One of these brands is Vivo, which are offering products that are discounted up to Php6000!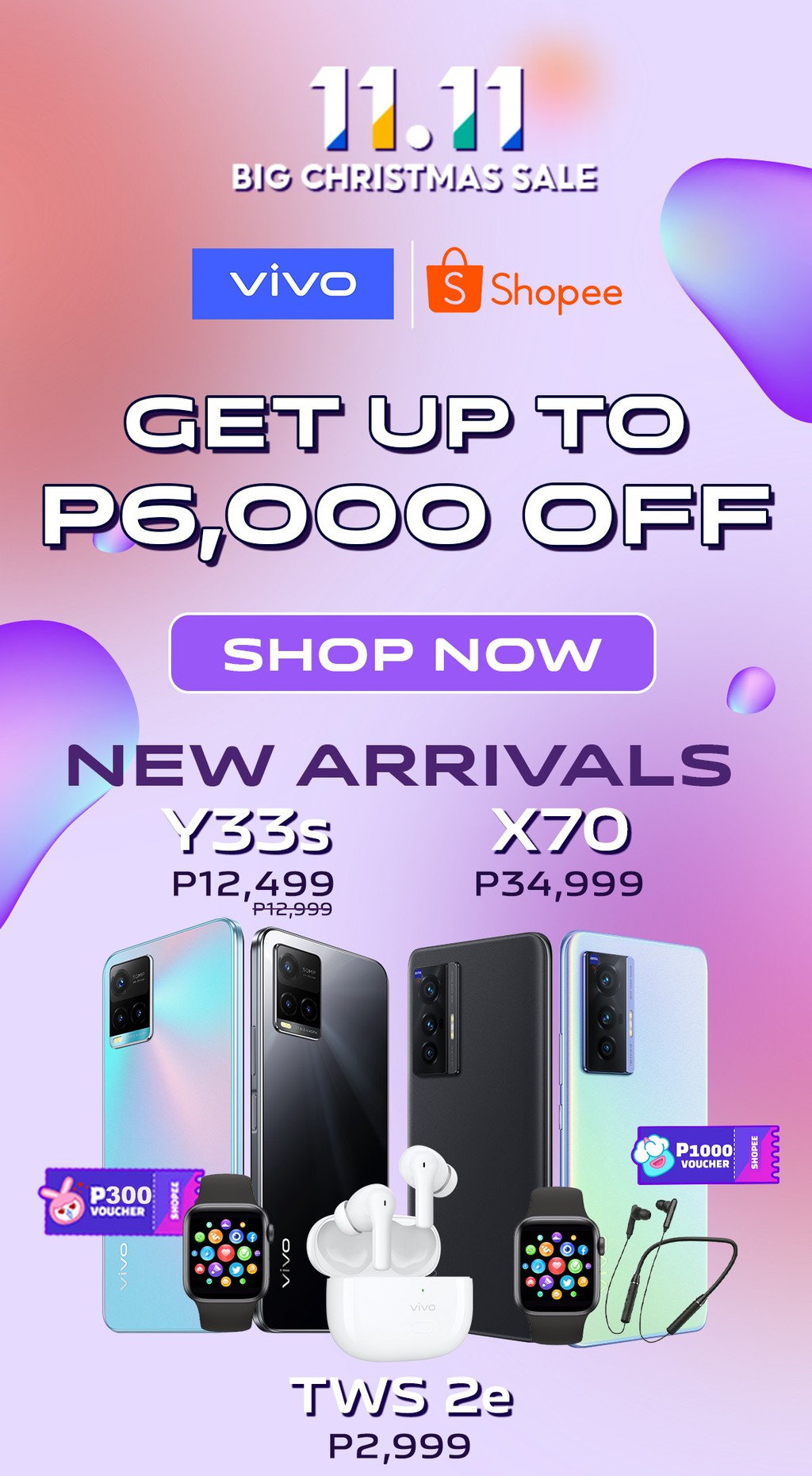 In addition to the large discounts, the company is also offering several vouchers with required minimum spend conditions. Users can redeem up to Php1000 discount with a minimum purchase of Php34,000.
Here are the discount vouchers Vivo is offering, all of these are redeemable starting November 11.
Php100 voucher, minimum spend Php6,000
Php200 voucher, minimum spend Php7,000
Php300 voucher, minimum spend Php10,000
Php1000 voucher, minimum spend Php34,000
In addition, Vivo is offering the following devices on the Mega Brand Sales
Vivo Y1s
Vivo Y12A
Vivo Y20s
Vivo V20
Vivo V21e
Vivo X70
Users can also win exciting freebies once they purchase on both Lazada and Shopee.
Please click this link for Vivo's Shopee, and this link for Vivo's Lazada